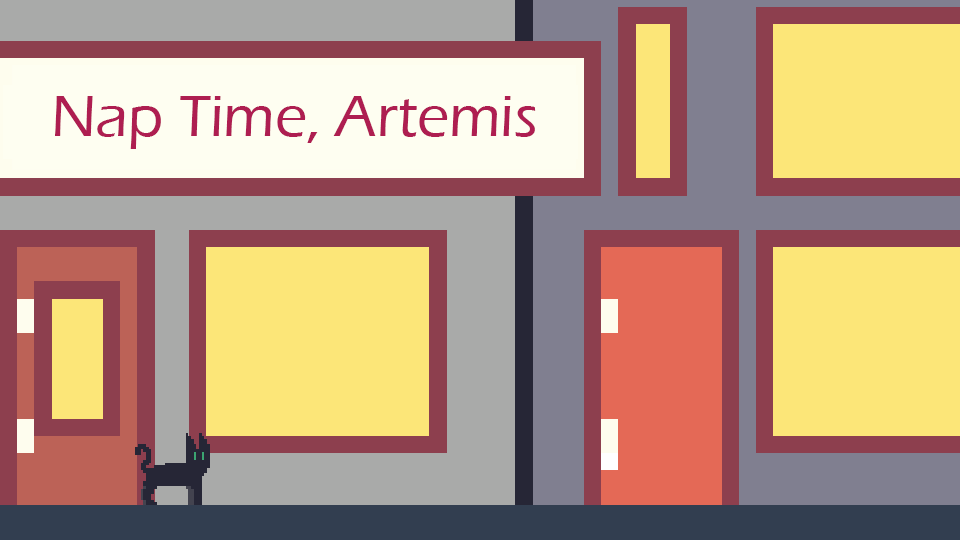 Nap Time, Artemis
Artemis was dropped off at a pet hotel by their owner for a fun weekend. However, her desire to sleep in her own bed has led to a breakout!

Help Artemis navigate this perilous Vaporwave inspired town and reunite with her owner, and more importantly, her bed.
Controls:
Movement - Arrow Keys
Jump - Space
Sprint - Shift
Quit - Esc
Created for CSUMB CST 321's Quarantine Jam
By: Jaynicka Arrieta, Elijah Baird, Rodrigo Barreras, Matthew Escobar and Quentin-Allen Fernandez

Install instructions
There will be a .exe file as well as a .app folder in the zip file. Just unzip the file and click on the .exe or .app file depending on your system.